SOCIAL MEDIA SHOUT OUT
$20.00
SOCIAL MEDIA SHOUT OUT INFORMATION!
The process is simple, fast, and easy.
Please get started by filling out a Social Media Shout Out Application below by clicking the link or the picture, and complete by paying the $5 advertising fee.
Shout outs will not be posted without payment verification.
PACKAGE INFORMATION:
INSTAGRAM | 175,000 Followers
x1 Album Cover Post. (News Feed)(Permanent Placement)
x1 Music Video Preview. (News Feed)(Permanent Placement)
We will also follow you on Instagram, we wont act fake.
(If you do not have a music video preview, then you can choose another Album Cover Art.)
TWITTER | 10,000 FOLLOWERS
x2 Music Related Promotional posts.
FACEBOOK | 10,000 FOLLOWERS
SOUNDCLOUD | 25,000 FOLLOWERS
x2 Souncloud Song Reposts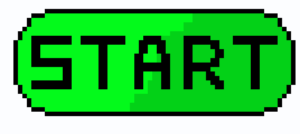 PRESS PAYPAL BUTTON TO PAY! ⬇️